Office Furniture Brisbane
---
At Office Fit Out Brisbane we have one of the most diverse furniture categories in the country. Our furniture offering is component driven enabling us to consistently tailor solutions that meet the exact needs of our clients. We specialise in design, style, budget and timing. This and our passion for what we do ensures we are able to consistently meet and exceed our clients office fit out expectations.
---
Workspaces
Furniture made in Brisbane, imported from around the world, or a combination of both. The choice we offer is rich and varied and the outcomes are limitless.
Highlights
Creative
Functional
Stylish
Economical
On Time
---
---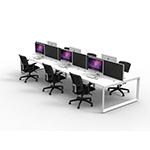 ---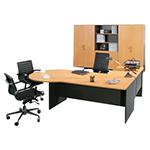 ---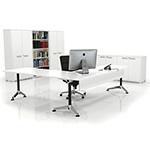 ---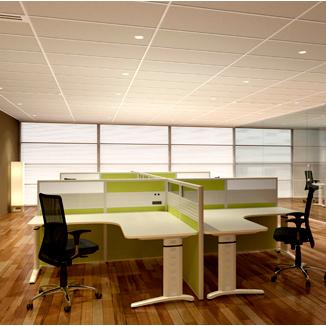 The broad range of material colours and textures from Laminex and Formica form the foundation of our aesthetic diversity.
Office Seating
Seating is such an important consideration in any office fit out. Our diverse range offers made to order or imported items that are manufactured to please.
Quality is the first criteria in selecting our range. Accordingly warranties and after sales support form the basis of our commitment to the value we offer our clients.
Ergonomic
Executive
Meeting
Visitor
Lounge
Hospitality
---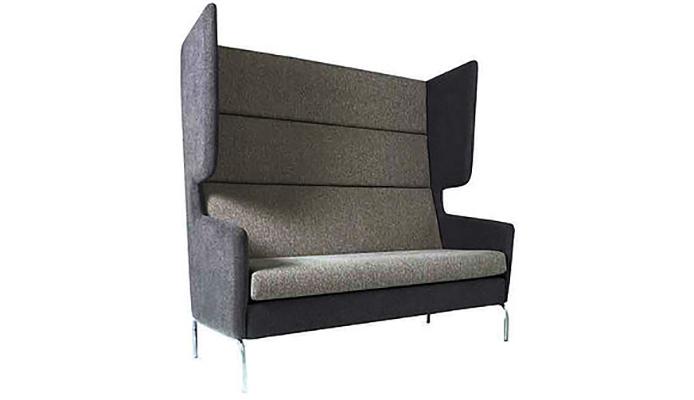 ---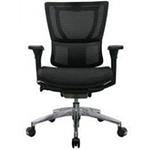 ---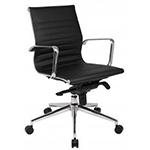 ---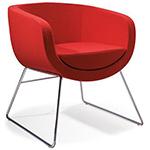 ---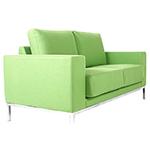 ---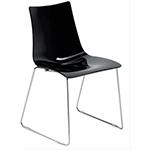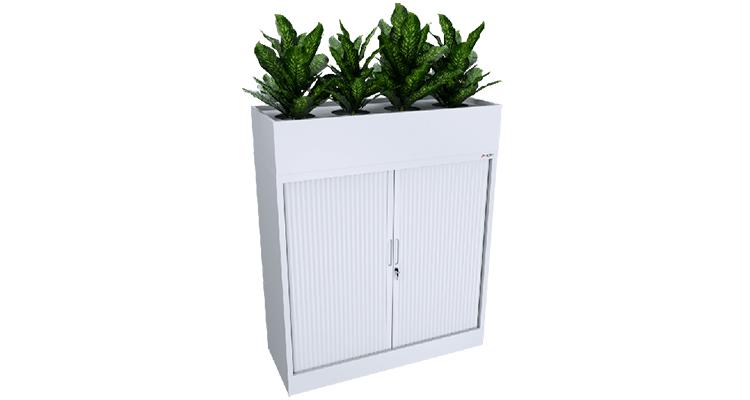 ---
Office Storage
Our storage range is as diverse as the requirements of our clients. Every office fit out requires flexible storage outcomes which can only be achieved through adaptable and creative solutions.
Highlights
Steel Storage
Melamine Storage
Archive and Bulk
Fully Customisable
Imported or Made to Order
The Highest Quality
---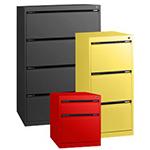 ---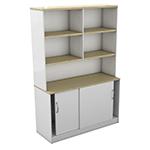 ---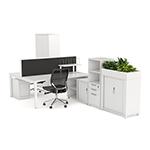 ---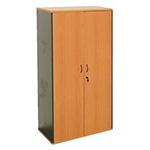 ---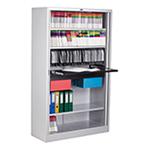 Below are some of the hundreds of Brisbane businesses we have been fortunate to collaborate with, helping them navigate the best options in furniture style, budget and timing. How can we help you? Call us on 1300 303 554 anytime!
4WD SUPA CENTRE
5 SENSES
AAMC COMMERCIAL
ACCIONA INFRASTRUCTURE
ACTION PRODUCTS
ACTIVE PLAY
ADAGOLD AVIATION
AEIOU
AIRBOURNE ENTERPRISES
AIRPORT LINK
ALLIANCE AUTOMATION
ALLIANZ
ALPHATEST
ALSCO
ALUMINIUM MARINE
ANIXTER
AON DALBY
AP EAGERS
APHS PACKAGING
ARC PINKENBA
AREEVA SOLAR
ASPECT FINANCIAL
ASTUTE FINANCIAL
AUSTRALIAN CANEFARMERS
AUSTRALIAN GARLIC BREAD CO
AUSTRALIAN SHEET PILING
AWA
BARRETT BURSTON MALTING CO
BARTONS BAYSIDE
BASEFAB
BATEMAN ENGINEERING
BAYSIDE CHURCH
BEENLEIGH AND DISTRICTS SENOIR CITIZENS
BELL TOTAL LOGISTICS
BENNETS ROAD MEDICAL CENTRE
BEST CAR BUYS
BIDVEST AUSTRALIA LTD
BIG ASS FANS
BLUE DOG TRAINING
BMA COAL
BOEING
BOND AIR CHARTERS
BOSS PROPERTY
BRIS CONNECTIONS
BRISBANE CITY COUNCIL
BRISBANE MARKETING
BRISBANE MOTORWAYS
BRISBANE PRIVATE HOSPITAL
BROWN & HURLEY
BUNNINGS
CAPALABA STATE COLLEGE
CARGO NETWORK INTERNATIONAL
CATALYST CONSTRUCTIONS
CBO TELECOMMUNICATIONS
CELIAC QLD
CHARM HEALTH
CHEMIST WAREHOUSE
CHINA YUNNAN COPPER
CHR CORP
CLINTON MOHR LAWYERS
CODESS
COLLEGE OF HEALTH AND FITNESS
COMDAIN CONSTRUCTION
COMLEK
CONFIANCE
CONNECT HEARING
CONNECT SERVICES
CONNEQ
COOGEE CHEMICALS
CORK INTERIORS
CORPORATE PROTECTION AUSTRALIA
CORY JOHNSON
CRAIG MOSTYN SEAFOOD
CREED ELECTRICAL
CROWN HOTEL
CSIRO
CTG WILMAR
CUBE CONSULTING
CURA HOSPITALS
CUSTOMERS ATM
CUSTOMS FORWARDING
CUTTING EDGE
DALKIA
DAMON SHIPYARDS
DAVIDSON TECH
DAVIS COLLISON CAVE
DB YACHT ENINEERING
DDH GRAHAM
DEBORAH EVANS PROPERTIES
DEBT CUTTER
DEFENCE HOUSING AUSTRALIA
DELUXE FREIGHT
DEPT TRANSPORT MAIN ROADS
DEPT VETERANS AFFAIRS
DEVICE TECHNOLOGIES
DISCOVERY METALS
DISGUISES
DITOMMASO
DIY TILES
DOVAL CONSTRUCTIONS
DREDECO
DT TRAINING
DURHAM DOWNS STATION
DYNAMIC MARKETING
EA HIRE
EAGERS MAZDA
EAST COAST ENGINEERING
EASYCRAFT
ECLIPS COMPUTING
EEHA AUTOMATION
ELECTRICAL DESIGN GROUP
ELLICK & PARTNERS
ELLIPSIS
ENGINEERS AUSTRALIA
EVERTON PARK PHYSIO
EXECUJET
EXECUTIVE HELICOPTERS
EXHIBITIONS & EVENTS AUSTRALIA
EYEDEAL
FERRISCORP
FHS
FIBRECYCLE
FIRST NATIONAL REAL ESTATE
FK GARDNER
FLEET PLUS
FLEET SUPPLIES
FLEXOPAK
FLOW LINK ENGINEERING
FOOTPRINTS INC
FREELIFE
FUELFIX
FUELTRAC
GAS CONPONENTS
GATEWAY MOTORWAYS
GENERAL CARRYING CO
GEOCAL
GEODIS WILSON
GETTINGE
GLADSTONE WATER BOARD
GLOBAL PUMPS
GORDON WILSON INSURANCE
GRAINCORP
GREENSILL
GREENSLOPES HOSPITAL
GREYSTONE
GRIFFITH UNIVERSITY
GRK PLUMBING
GROUPAGE
GTA AUSTRALIA
GYMPIE STATE HIGH
HADEN
HANNAY DOUGLAS
HARMONY GOLD
HARNESS FINANCIAL
HASSALLS AUCTIONS
HEALTH WORKFORCE
HEALTHWORLD LIMITED
HEALTHY LIFE
HEAT AND CONTROL
HERMES
HERRON TODD WHITE
HK LOGISTICS
HYDREXIA
HYNES LEGAL
HYTEK CONSTRUCTION
I AM EVENTS
IDLEARCH
IGLU
INS ELECTRICAL
INTERFACE LANDSCAPES
IPN NETWORK
IRMCO
ISEEK PLANT
ITS PIPETECH
JAMDOREE KINDERGARTEN
KELLER FOUNDATIONS
KNAUF
KNORRE BREMSE – SIGMA
KUEHNE NAGEL
LABOUR SOLUTIONS
LANIER
LEIGHTONS CONSTRUCTIONS
LEND LEASE
LINDAMOOD BELL
LINK UP
LITTLE SCHOLARS
LIVINGSTONE ENGINEERING
LJ HOOKER
LUCAS MITCHELL DRILLING
M&J INGREDIENTS
MACMITA PTY LTD
MAINTENAANCE SYSTEMS DESIGN
MAJOR RIGGING
MANLEY PLASTERERS
MANLY CHAMBER OF COMMERCE
MARINE DIESEL TRADERS
MATER SUPER
MAX DOOR SOLUTIONS
MAX MUFFLERS
MBS CONSTRUCTIONS
MCI EVENTS
MCJV MILES
MCLEOD ACCESSORIES
MEDICAL ACCESSORIES
MEDICAL SYSTEMS DESIGN
MENZIES HEALTH
MERCY SUPER
MERRILLS
METAL CORE
METSO MINERALS
MICROMINE
MIDDLEMOUNT COAL
MIPAC
MITCHELTON YOUTH CLUB
MJM ACCOUNTING
MODUS PROJECTS
MR MEN BARBERS
MT GRAVATT DISABILITY
MUD LOGIC
MWS MASONRY
NAUTILUS MINERALS
NESTLE AUSTRALIA
NEW FARM COMMUNITY OPTIONS
NEWCREST MINING
NEWPORT ENGINEERS
NEWSTAR
NEXGEN
NEXUS
NGU REAL ESTATE
NO BORDERS
NOVA SYSTEMS
NR BARBI SOLICITOR
OCEANIC
OCTILLION
OFFICE LOCAL
ONE STEEL
ORBIT HOMES
ORIGIN FENCING
OUTBACK INDUSTRIES
OXFAM
PACIFIC ISLANDS INTERNATIONAL
PACIFIC NATIONAL
PACIFIC WEST SALES
PENTAGON FREIGHT SERVICES
PEPSICO
PEPWORLDWIDE
PHYSIO FIX
PINE CENTRAL FOOTBALL CLUB
PINNACLE
PLACE REAL ESTATE
PLASSON AUSTRALIA
PLATINUM ELECTRICAL
PM BOOTHMAN INSURANCE AGENCIES
PRECISE AIR
PRIESTLYS GOURMET
PRIMARY SECURITY
PROBUILD
PROFESSIONAL CLIENT SERVICES
PROFESSIONAL COLLECTION SERVICES
PTS TRANSPORT
PURE SOURCE
QANTAS
QAS
QIEU
QLD ALLIANCE
QLD FIRE & EMERGENCY SERVICES
QLD LAW COURTS
QLD ORTHOTICS
QLD PODIETRY
QLD STEEL & SHEET
Q-PSCHYC
QR
QUT
RAINE & HORNE
RAINE & HORNE COMMERCIAL
RAPTIS & SONS
REDEEMER LUTHERAN COLLEGE
REMAX
RENT POINT
RESERVE BANK
RESULTS PHYSIO
RETRA VISION
REWARD
RIGHT 2 DRIVE
RIMFIRE HOMES
RIVERCITY MOTORWAY
ROADCON
ROYAL FOODS
RT HEALTHFUND
RUSSO LAWYERS
RYOKO
SAAB
SALMAT
SAVCOR
SEAIR
SECURE INVEST
SEMI KEO
SHELL
SJP INSURANCE
SKF AUSTRALIA
SMITHS LAWYERS
SMITHS SNACKFOODS
SNC LAVILIN
SOLUTION ACCOUNTANTS
SONO RESTAURANT
SOTHERTONS
SOUTHERN CROSS
SPECIFIC FREIGHT
SPRING IN A BAG
SRA INFORMATION TECH
ST KEVINS SCHOOL
STAUFF
STEPHENSONS CONSTRUCTIONS
STRATA LEGAL
STUARTHOLME SCHOOL
STUDENT ONE
SULLIVAN NICOLAIDES
SUNNYBANK HILLS MEDICAL CENTRE
SUTTON
TECK COMINCO
TENANTS QLD
TESSA RESIDENTIAL
THE LANGUAGE ACADEMY
THOSHI MEDICAL
TL JONES
TMS
TOLL LOGISTICS
TOOHEY REID
TOSCANIS
TOTAL ENERGY SOLUTIONS
TRANSFIELD
TRANSMAX
TRANSPORT QUEENSLAND
TVH
TYCO
URBAN HOME LOANS
VECOR
VIKING HOMES
VOLUNTEERS QLD
WAGNERS
WAHOO ADVERTISING
WALLACE INTERNATIONAL
WATER TECHNOLOGY
WATERFIND
WEATHERWATCH
WESTCON
WHITES HILL FAMILY MEDICAL
WHIZ KIDS
WILO
WILSON ROSS
WIL-TOW
WINSTONE
WOOLWORTHS
WORKSTAR
YERONGA PHYSIOTHERAPY
YHA AUSTRALIA
ZENX ARCHIRECTS
ZOOPHONICS
ZSPORTS
Contact Us