Office Design Solutions & Ideas
Practical designs and layouts are the most important part of any fit out process.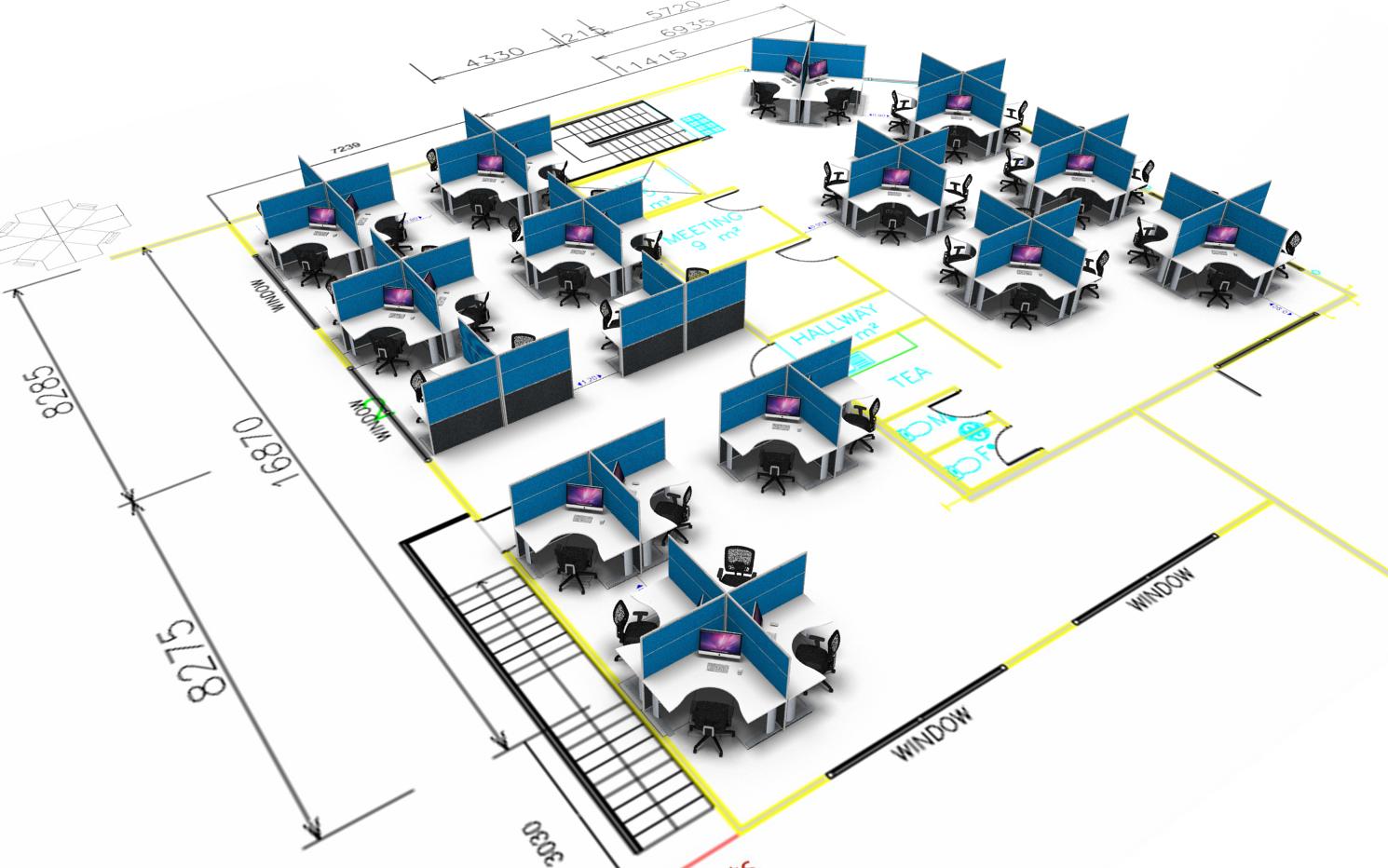 ---
Create what's coming
Our concept design service is all about creating the best possible result in space planning and functional outcomes and translating those results into clear 2 and 3d visuals for our clients. This allows all parties to move through the process with complete clarity and confidence before anything is manufactured, installed or delivered.
Our space planning service is powered by our design partner Space Mode and include concept services for:
– New office fit outs
– Refurbishments
– Re-engineering
– Audits
– Interior design
Our design service is a free, no obligation service.
Solutions
---
Our design and space planning service is based on creating solutions no matter how far reaching or complex they are. Our expertise is as broad as it is detailed and is at all times centered on the needs of our client.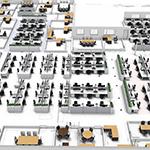 ---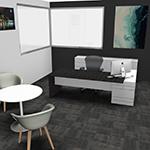 ---
---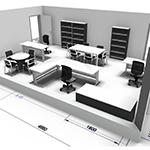 ---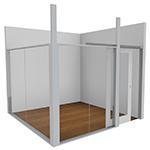 ---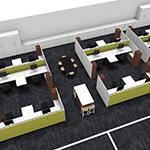 Function, aesthetic, budget and timing. These elements combined with the power of collaboration ensure the best possible outcome for our clients.
Space Planning is our specialty!
Below are some of the many businesses we have helped get the best out of the space they're in.
4WD SUPA CENTRE
AA COMPANY
AAMC COMMERCIAL
ABORIGINAL EMPLOYMENT
ACCIONA INFRASTRUCTURE
ACTION PRODUCTS
ACTIVE PLAY
ADAGOLD AVIATION
AIRPORT LINK
AISC
ALLIANCE AUTOMATION
ALLIANZ
ALPHATEST
ALSCO
ANIXTER
ANTHONY JOHN GROUP
ANZAC SQUARE MEDICAL CENTRE
AP EAGERS
AREEVA SOLAR
AUSTRALIAN SHEET PILING
ASPECT FINANCIAL
AUSTRALIAN TAX INSTITUTE
AUSTRALIAN CANEFARMERS
AUSTRALIAN GARLIC BREAD CO
AWA
BARRETT BURSTON MALTING CO
BARRY BROS
BATEMAN ENGINEERING
BAYSIDE CHURCH
BELLE PROPERTY
BEST CAR BUYS
BIDVEST AUSTRALIA LTD
BIG ASS FANS
BLUE DOG TRAINING
BMA COAL
BOEING
BOND AIR CHARTERS
BRENNAN IT
BRIS CONNECTIONS
BRISBANE MOTORWAYS
BROWN BROTHERS
CARGO NETWORK INTERNATIONAL
CELIAC QUEENSLAND
CENTRECARE
CHARM HEALTH
CHINA YUNNAN COPPER
CHR CORP
CLEANAWAY
CLINTON MOHR LAWYERS
COMDAIN CONSTRUCTION
CONNECT HEARING
CONNECT SERVICES
CORK INTERIORS
CORY JOHNSON
CORPORATE PROTECTION AUSTRALIA
CUSTOMS FORWARDING
CUTTING EDGE
DALKIA
DAMON SHIPYARDS
DAVIDSON TECH
DELUXE FREIGHT
DEPT TRANSPORT MAIN ROADS
DREDECO
ELLIPSIS
ENGINEERS AUSTRALIA
EXECUJET
EXHIBITIONS & EVENTS AUSTRALIA
FIRST NATIONAL REAL ESTATE
FLEET PLUS
FLOW LINK ENGINEERING
FOOTPRINTS INC
FRONTIER SOFTWARE
FUELFIX
FUELTRAC
GASP AUSTRALIA
GEODIS WILSON
GETTINGE
GLADSTONE WATER BOARD
GRAINCORP
GRIFFITH UNIVERSITY
GRK PLUMBING
GTA AUSTRALIA
HANNAY DOUGLAS
HEALTH WORKFORCE
HEALTHWORLD LIMITED
HYNES LEGAL
HYTEK CONSTRUCTION
INTERFACE LANDSCAPES
INTERNATIONAL CARGO EXPRESS
KNAUF
KNORRE BREMSE – SIGMA
KUEHNE NAGEL
LABOUR SOLUTIONS
LEIGHTONS CONSTRUCTIONS
LEND LEASE
M&J INGREDIENTS
MACH ENERGY
MAINTENAANCE SYSTEMS DESIGN
MARINE DIESEL TRADERS
MATER SUPER
MCI EVENTS
MCLEOD ACCESSORIES
MEDICAL ACCESSORIES
MEDICAL SYSTEMS DESIGN
MENZIES HEALTH
MERCY SUPER
MICROMINE
MJM ACCOUNTING
MODUS PROJECTS
MORTGAGE CHOICE
MUD LOGIC
MWS MASONRY
NESTLE AUSTRALIA
NEW FARM COMMUNITY OPTIONS
NEWSTAR
NEXGEN
NO BORDERS
OCEANIC
OFFICE LOCAL
ONE STEEL
ORIGIN FENCING
PACIFIC WEST SALES
PENTAGON FREIGHT SERVICES
PEPSICO
PINE CENTRAL FOOTBALL CLUB
PLACE REAL ESTATE
PLATINUM ELECTRICAL
PM BOOTHMAN INSURANCE AGENCIES
POS POS
PRECISE AIR
PRIESTLYS GOURMET
PRIMARY SECURITY
PRIME CUT MEATS
PURE SOURCE
QANTAS
QLD AMBULANCE SERVICE
QLD FIRE & EMERGENCY SERVICES
QIEU
QLD STEEL & SHEET
QLD RAILWAYS
QUT
RAINE & HORNE
RAY WHITE
REDEEMER LUTHERAN COLLEGE
REMAX
RESERVE BANK
RETRA VISION
RIGHT 2 DRIVE
ROADCON
ROYAL FOODS
SAAB
SALMAT
SKF AUSTRALIA
SMITHS LAWYERS
SMITHS SNACKFOODS
SONO RESTAURANT
SPRING IN A BAG
ST KEVINS SCHOOL
STAUFF
STONEHOUSE
STRATHEARN INSURANCE
STUDENT ONE
TECK COMINCO
THE LANGUAGE ACADEMY
TIMBERTRUSS
TL JONES
TOLL LOGISTICS
TOOHEY REID
TVH
TYCO
URBAN HOME LOANS
VOLUNTEERS QLD
WAGNERS
WAHOO ADVERTISING
WATERFIND
WILO
WILSON ROSS
WIL-TOW
WOOLWORTHS
WORKSTAR
WT FINANCIAL
YHA AUSTRALIA
ZSPORTS
Call us on 1300 303 554 to find out how we can help you!